Educational Globes
Please email or phone for educational discounts. Discounts do not apply to globes which are already discounted.
Brightly coloured globes with blue oceans are best for young children
Blank globes are a great learning tool because they can be drawn on
A political globe is a great educational tool because the countries are in different colours and easy to see
A physical globe shows the mountains, deserts, forested areas
Raised relief on a globe means that there is an indication as to where the mountains are
The way to combine both political and physical features is with an illuminated globe like the Elite. When the light is turned off, it's a physical globe, and when it's on, the globe shows all countries' political boundaries.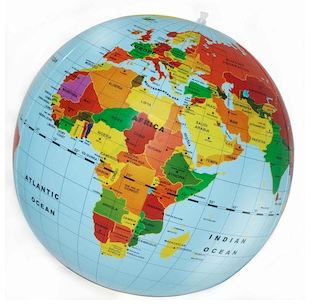 Inflatable Political Globe, 50cm
$49.90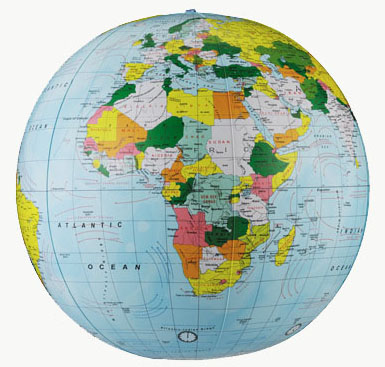 Inflatable Political Globe, 40cm
(blue) $39.90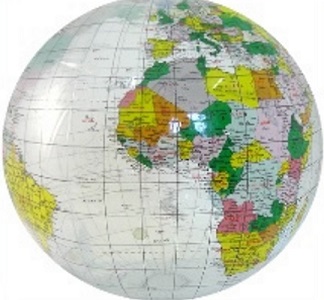 Inflatable Political Globe, 40cm
(clear) $39.90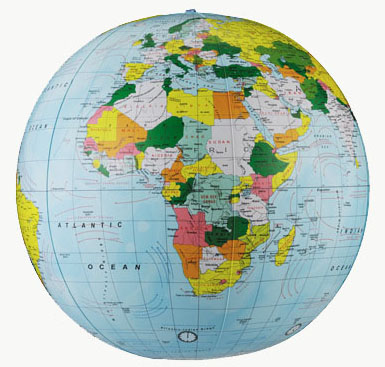 Inflatable Political Globe, 30cm
$29.90