Map creation service:

Yes. We can make maps - from existing Topo50 (or Topo250) maps. We do not, however, print maps.

From a selection of adjoining Topo50 maps, we can make one map.

Below is an image of 2 x Topo50 covering Waiheke Island. The Map Creation involves trimming the map so that Waiheke Island is the feature of this map.

The image below shows the two maps as they are before trimming.

This map is trimmed to remove as much of the surrounding area as possible before being joined and laminated.





Below is the Map Creation of Waiheke Island.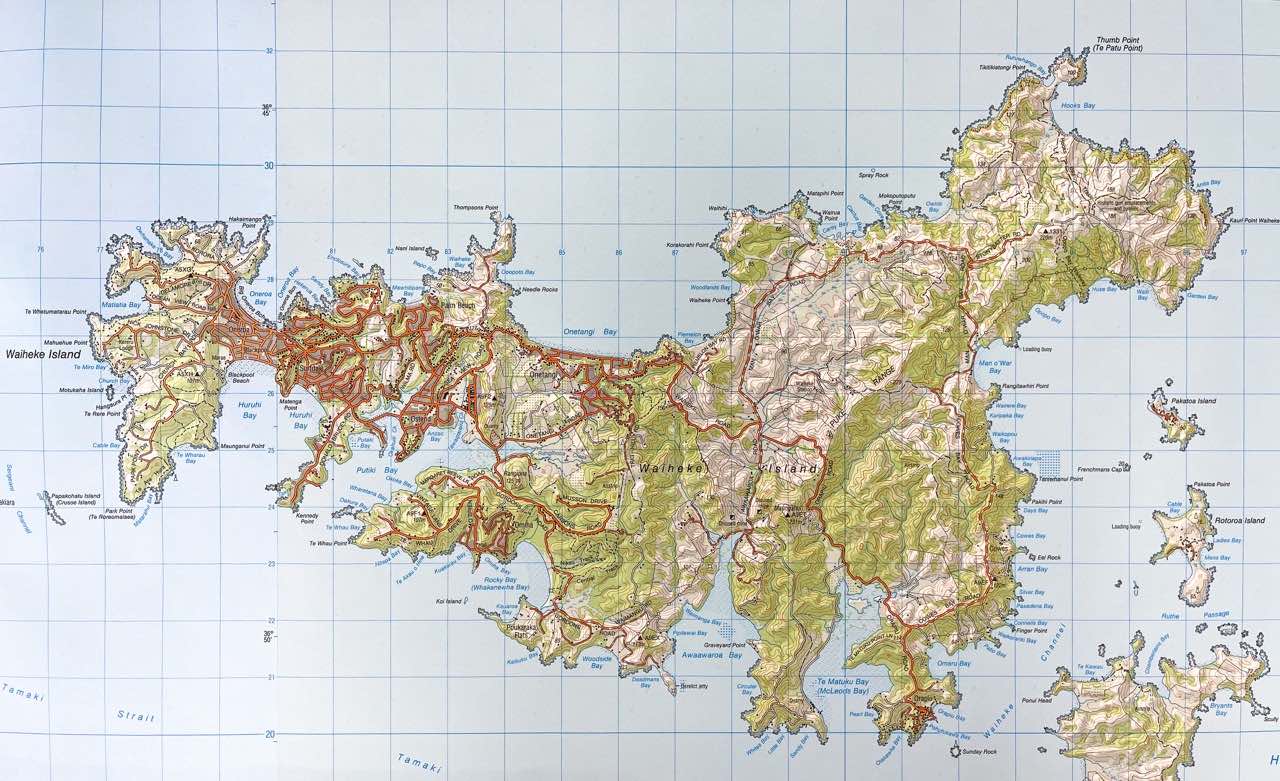 Each topomap is approximately 480mm wide and 720mm high when trimmed.

Because the maps are printed at different times and on different paper qualities, the colours and alignment can sometimes vary from map to map.