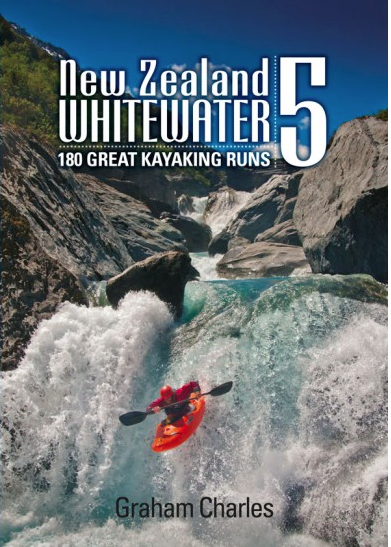 New Zealand White Water

180 Great Kayaking Runs

$34.90

New Zealand is a whitewater paradise. Known the world over for its great variety of challenging adventure runs in pristine wilderness, it offers fantastic scope for beginners and experts alike.

In this fully revised and expanded fifth edition of New Zealand Whitewater, Graham Charles presents information on over 180 great kayaking runs, from easy float trips to full-on hairball unscoutable gorge waterfall runs. Information is provided for each run about what to expect on the river, including grades, flow information, gradients, times, access details and shuttle distances – without taking away that most important element: adventure!

The river descriptions are spiced with dry humour, cautionary tips and tales, anecdotes and kayaking history along with a strong message on river conservation.

New Zealand Whitewater is an essential part of any kayaker's kit and will open a door to the extraordinary range of kayaking and river recreation opportunities available in New Zealand.