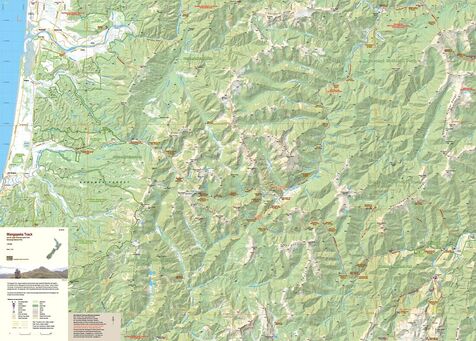 Wangapeka Track
The Wangapeka Track crosses an isolated and complex mountain system in Kahurangi National Park, between the Waimea Basin near Tapawera south of Nelson, over two 1000m passes to the West Coast near Little Wanganui, south of Karamea.

This new edition has been extended northwards to provide overlaps with the Heaphy Track map to the north west and the Mt Arthur, Cobb Valley map to the north.  There is a small overlap with the Old Ghost Road map in the south west.

The map now includes the Leslie-Karamea Track upstream from Karamea Bend to join the Wangapeka Track.