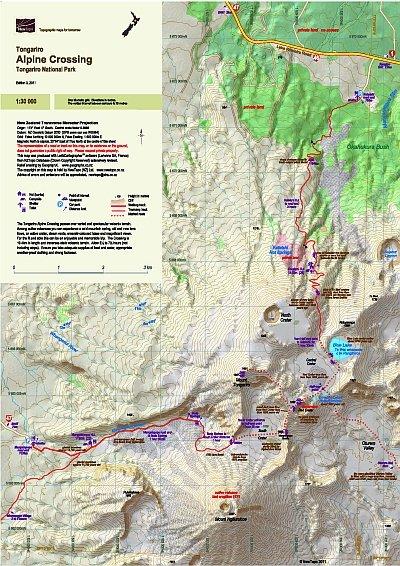 Tongariro Crossing
More than 126,000 people walk the Tongariro Alpine Crossing in Tongariro National Park each year.

This map shows  the route and its unique geographic environment at a scale where all features  can be identified, increasing both the enjoyment and safety of walkers. 

The combination of the large scale, twenty-metre contours and relief shading, gives a realistic landform.

Geological notes on the volcanoes add an educational aspect to the journey.