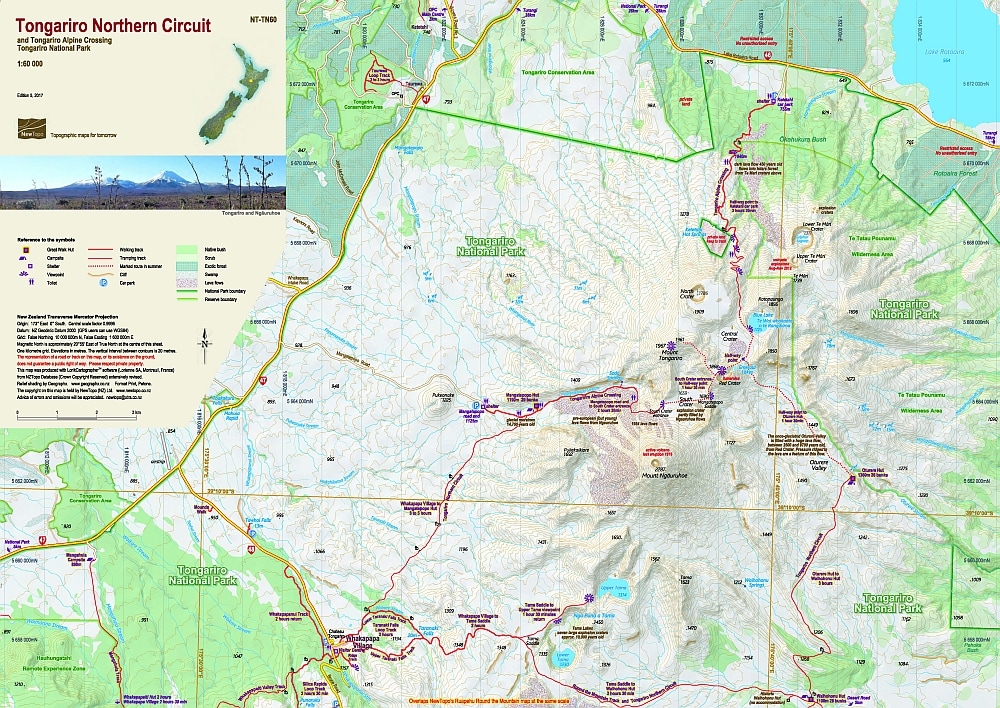 Tongariro North Circuit
This map shows the route of the popular Tongariro Northern Circuit tramp, Tongariro National Park, in its unique volcanic environment at a scale where all features can be identified,  increasing both the enjoyment and safety of walkers. 

The combination of the large scale, twenty-metre contours and relief shading, gives a realistic landform. 

Overlaps the Ruapehu Round the Mountain map to the south at the same scale.

Note: Signs and route markers to the summit of Mount Tongariro have been removed.