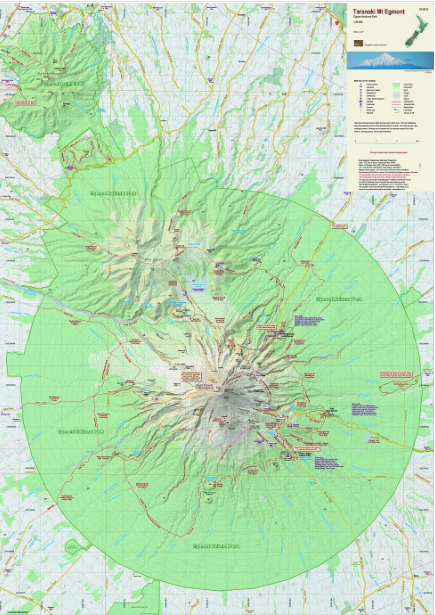 Taranaki / Mt Egmont
Taranaki Mount Egmont provides a mountain environment for Taranaki trampers and day trippers. Unusual biodiversity creates interest at all levels.

The popular Pouakai Circuit on the north side of the mountain complements the more testing round-the-mountain track.

The map shows the unique volcanic environment at a scale where all major features can be identified, increasing both the enjoyment and safety of walkers. The combination of the scale, twenty-metre contours and relief shading, gives a realistic landform.