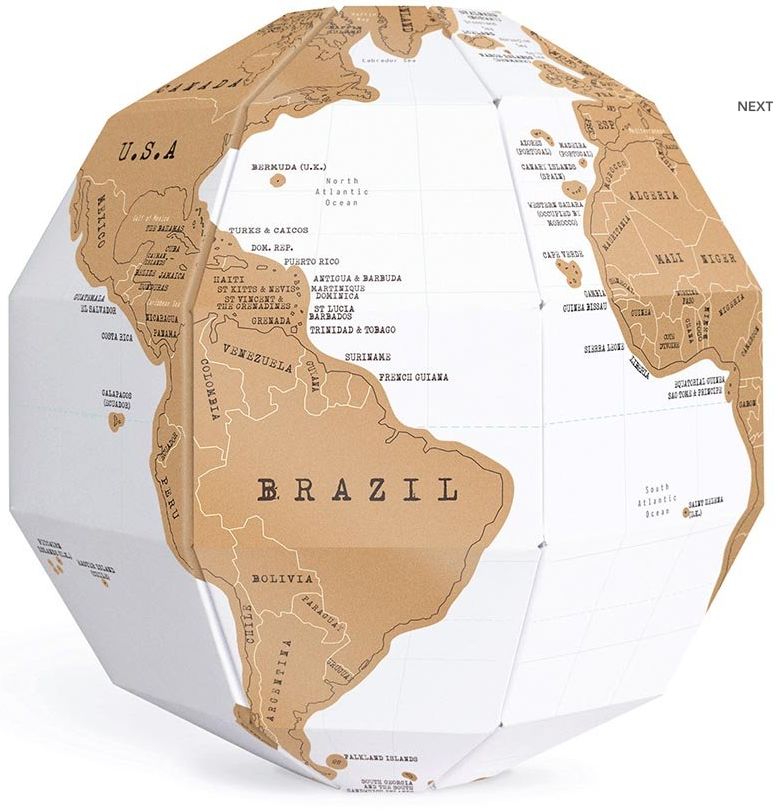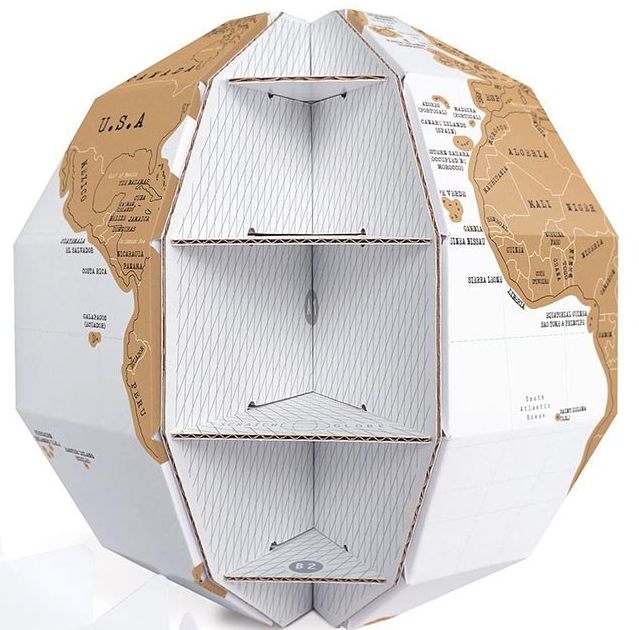 The Scratch Globe is brilliant! It's the perfect way to show off where you've been travelling and what's more, you get to put it together.

Scratch Globe is s gold foil coated map of the world which allows you to scratch off where you're been on your travels. When you're scratched off the coutry or continent, a colourful map is revealed underneath.

Scratch Globe comes flat packed, ready to assemble so it makes an excellent present to send to someone.

Its dimensions are 120mm by 315mm when it's made up.