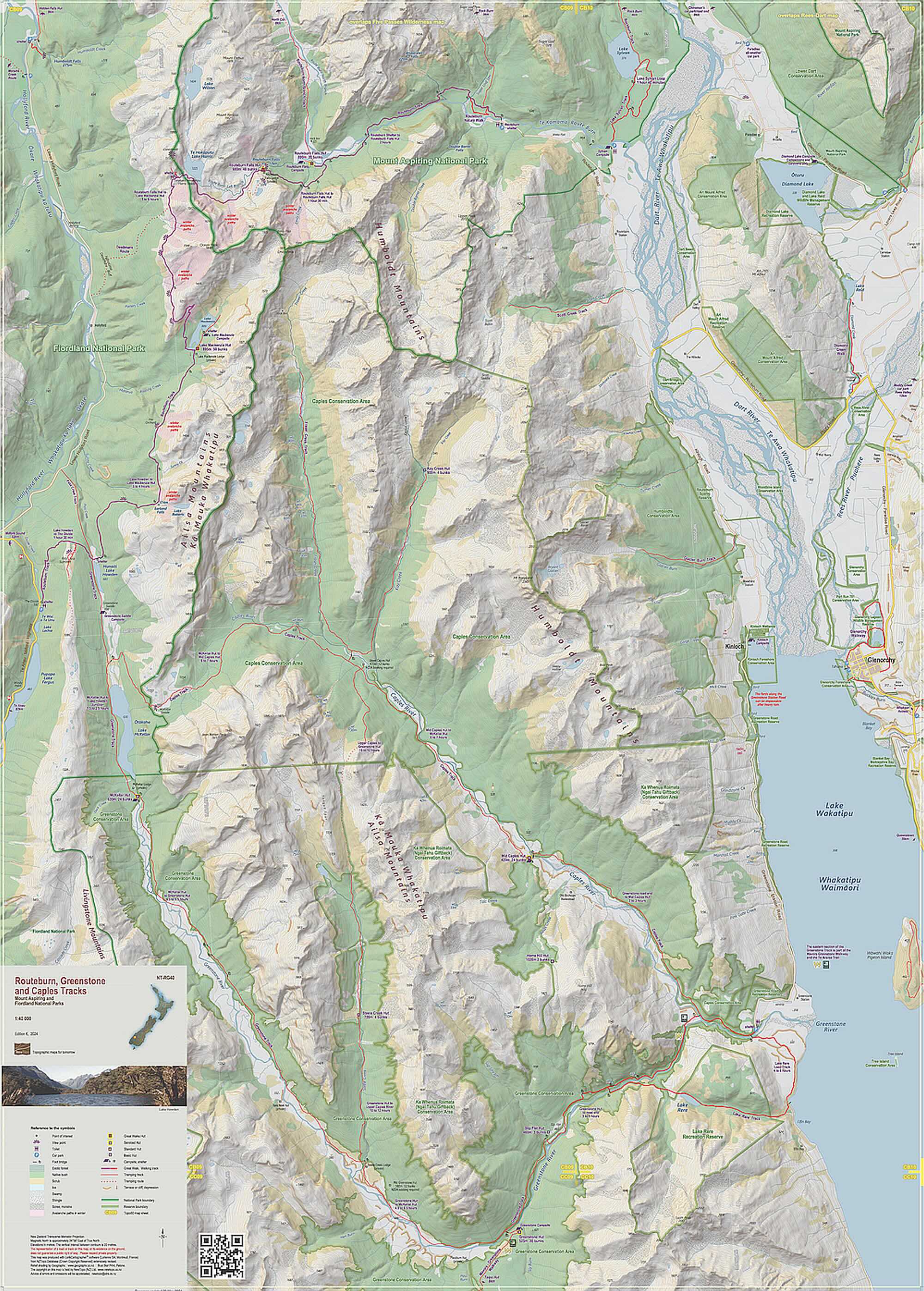 Routeburn, Greenstone, Caples Track
These popular tracks are in a dramatic landscape. The map portrays the full length of both tracks, as well as the Caples Track which lies between them. The tracks lie within the Fiordland National Park. The few road access points are shown.

The fully-detailed topographic background, which does justice to the environment, has been created by a combination of contours and relief shading.

This map overlaps the Five Passes Wilderness map to the north and the Rees-Dart Track map to the north east.