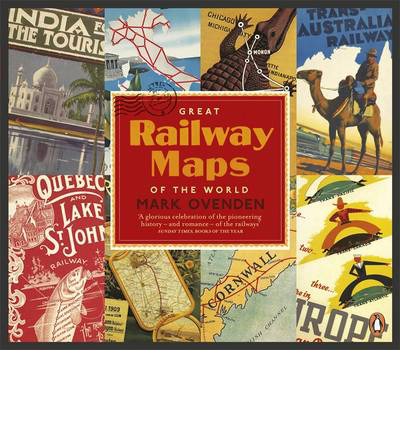 Great Railway Maps of the World

The history of the railway is the history of Britain - and France, and America, and Japan, and Russia, among many others.

Featuring hundreds of images, covering two centuries of advertising, surveyors' maps, route guides, travel posters, photos, and Google Earth maps, this is a book brimming with history, data and anecdotes. It is a must-have guide for every train fanatic, armchair or ticketed, as well as lovers of graphic design, history and the romance of railway travel.

"The romance of the overground railway pours from the edges of many of the images in Great Railway Maps...Few other subjects can envelop such a heady mixture of design, history, geography and - more often than not - usefulness. It's well worth alighting on". (Will Dean, Independent). "Just the ticket ...it is a glorious celebration of the pioneering history - and romance - of the railways". (Sunday Times Travel Books of the Year 2011). "If you love railways or know someone who does ...this is the book for you". (Robert Elms, BBC London).

Mark Ovenden is a British writer and broadcaster. At the age of seven, he travelled alone ten miles on the London Underground, armed only with a map. He later gained entry to a Graphic Design course by submitting a reworking of the London tube map.