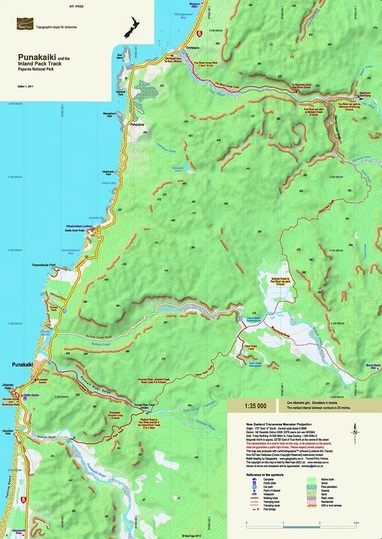 Punakaiki
Punakaiki, with its weathered limestone rock formations is a popular tourist destination. 

In the hills behind the coastal landscape is an old pack route which provides attractive tramping in an unusual environ-ment.  This is a small part of the Paparoa National Park. 

The large scale of this map enhances the tramping experience.