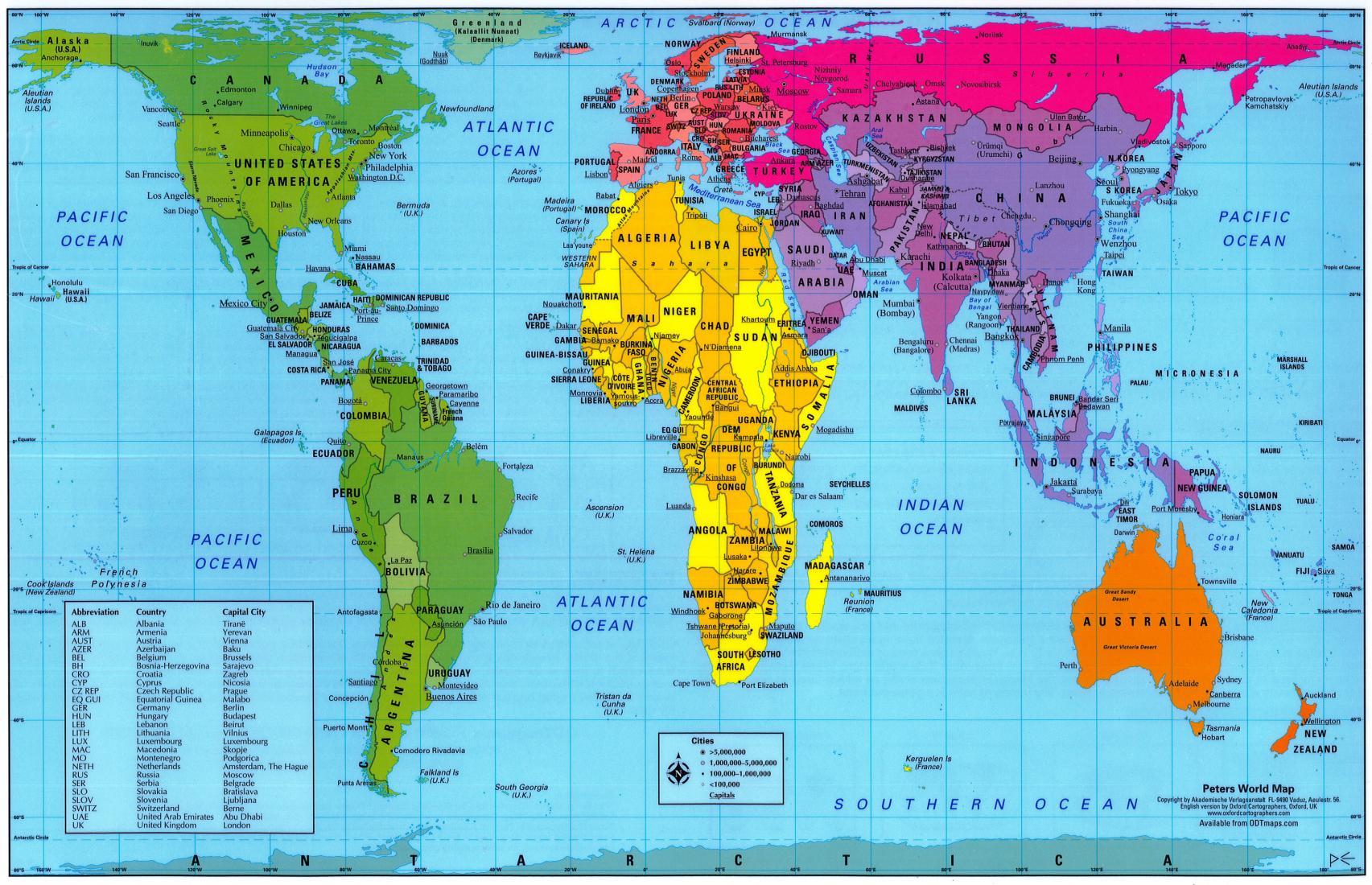 This map is an equal area map. It shows the countries in a size equivalent to their actual size.

Projection: Peter's
Size: 840 x 590 mm
Folded map: $29.90
Laminated map: $59.90

This map is out of stock with more expected by late January, 2021.

The map we have in stock currectly is below.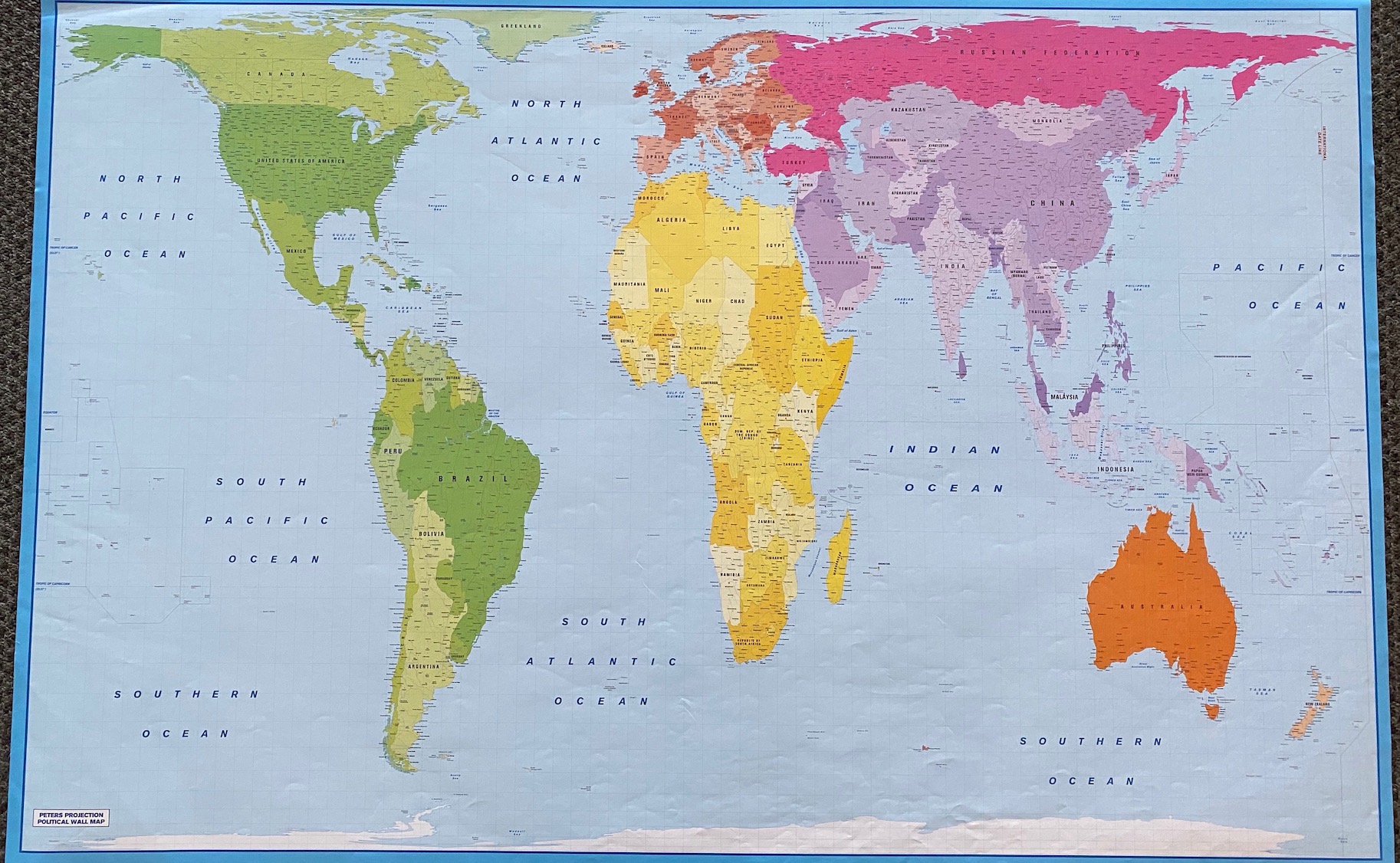 Projection: Peter's
Size: 910 x 590 mm
Flat map: $39.90
Lminated map: -