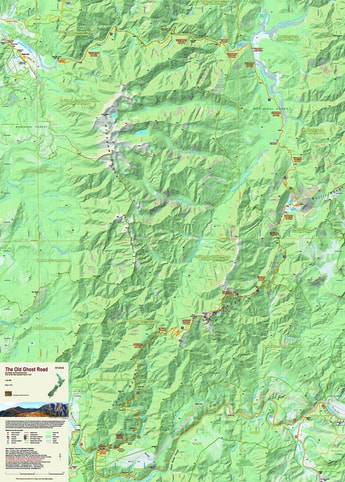 Old Ghost Road
The 80km Old Ghost Road cycleway and tramping route follows the line of old mining tracks, joined by a new section though isolated backcountry which traverses a high level route above the bushline.

At the time of publication, the two end sections - Lyell to Ghost lake and Seddonville to Mokihinui South Branch - are open to cyclists, but the central section is only open to trampers.

A combination of contours and relief shading gives a realistic landform.