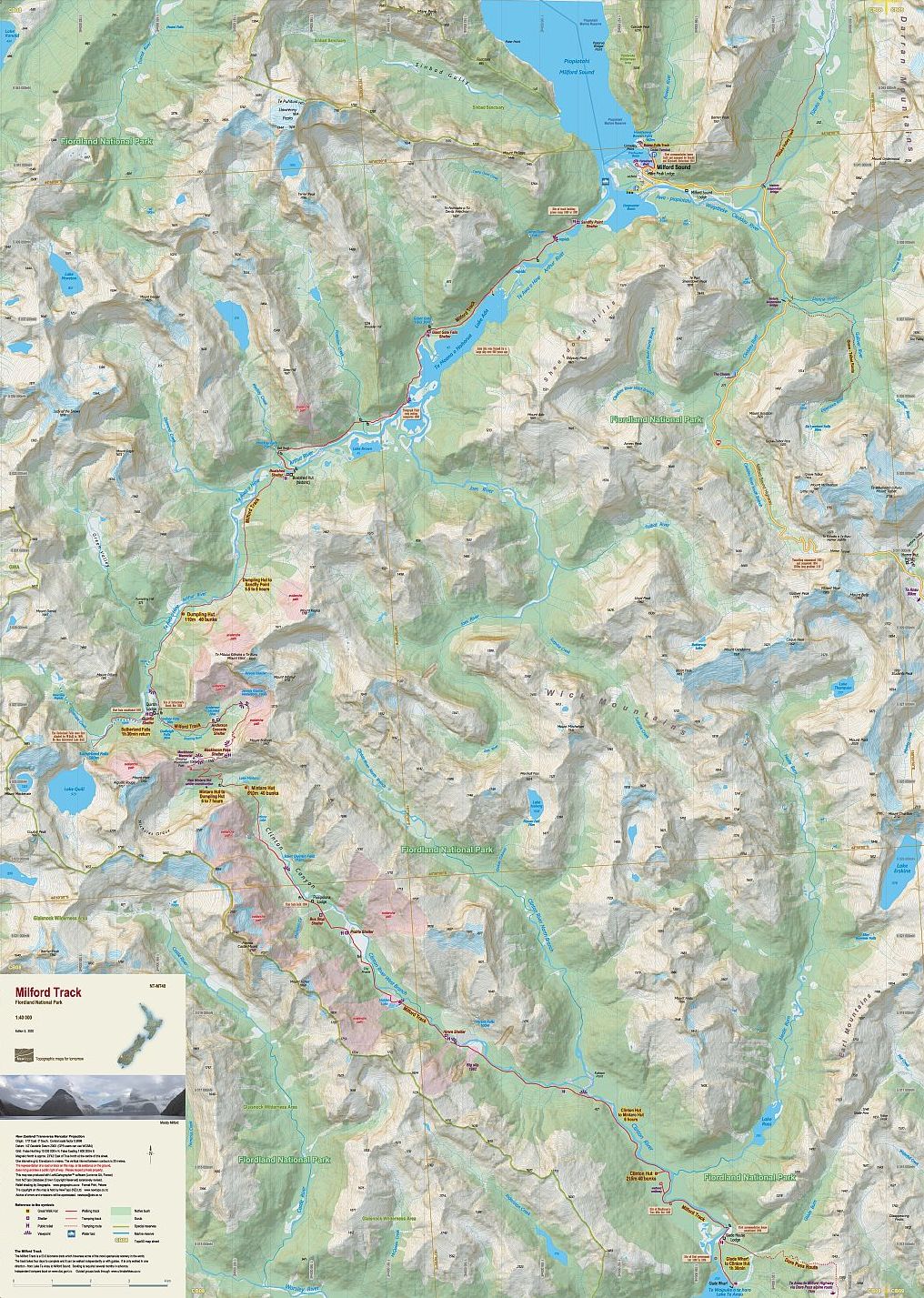 NewTopo Milford Track
This internationally known three-day track is set in some of Fiordland's most spectacular scenery. It is portrayed on a fully-detailed topographic background, which does justice to the environment.

The beginning at the head of Lake Te Anau and the destination at Milford Sound are both shown.

The combination of contours and relief shading gives a realistic landform.