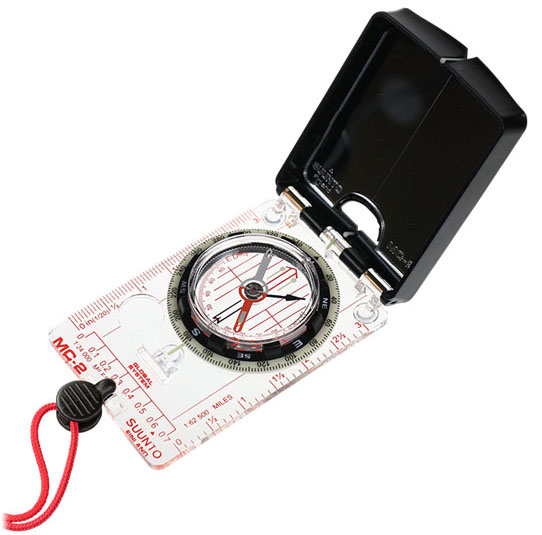 MC-2G compass
Suunto compass

The MC-2G is a professional mirror compass for taking bearings and normal direction with adjustable declination correction scale. The MC-2G Mirror Compass is used by a great variety of people who require precise directional measurements. They include geologists, surveyors, miners, architects, soldiers, firefighters and rescue patrols etc. Antenna technicians find these instruments very useful as well.

A standard feature is the gear-operated declination adjustment system which makes this compass excellent, for instance in areas with large magnetic variations.

Another standard feature is the clinometer which can be used for the measurement of slopes of terrain, height measurement, free space over obstacles when assembling a CCTV-antenna, etc.

Features:
Global Balancing System
Large mirror
Clinometer
Adjustable declination correction scale
Additional sighting hole for superior accuracy
Baseplate with magnifying lens and anti-slip rubber pads
Luminous two-color bezel ring
Detachable snap-lock in lanyard. Easy to detach for working with a map
Wristlock in the lanyard
Size: 65x101x18 mm (with lid closed)
Weight: 75 g

Currently out of stock. Due late February.
Price: $129