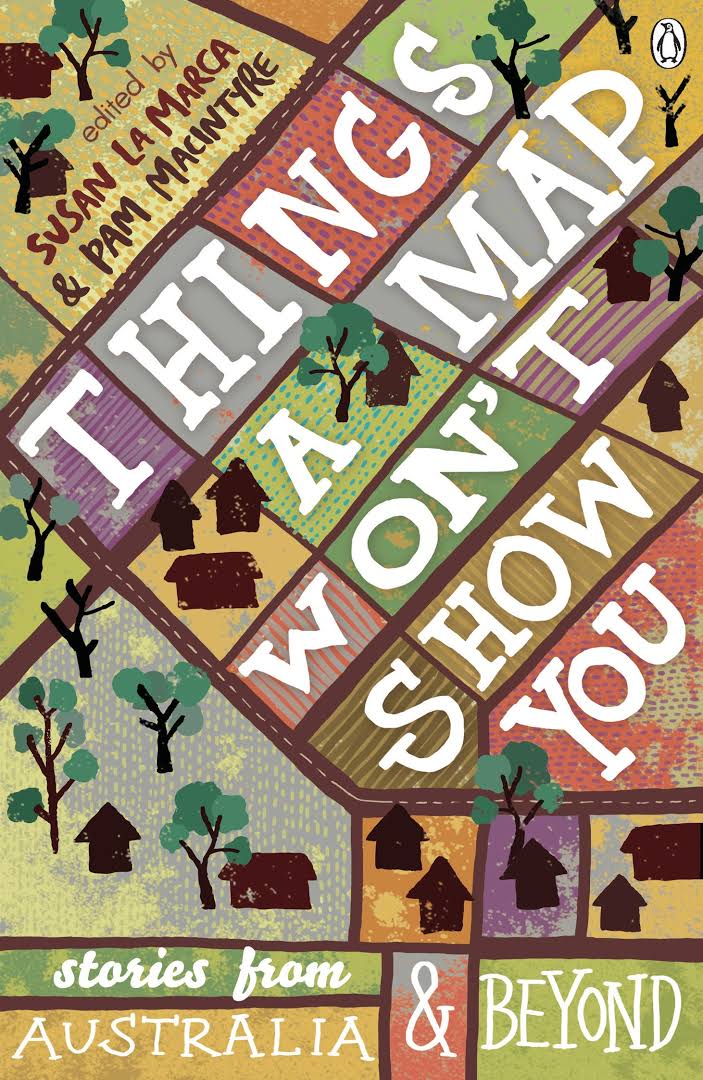 Things that a map won't show you

An unforgettable collection of short fiction, poetry and comic art from Australia and beyond . . .

A boy who tries to fly, a cricket game in a refugee centre, a government guide to kissing, the perils of hunting goannas, an arranged marriage, an awkward blind date, a girl who stands on her head, an imprisoned king and a cursed Maori stone . . .