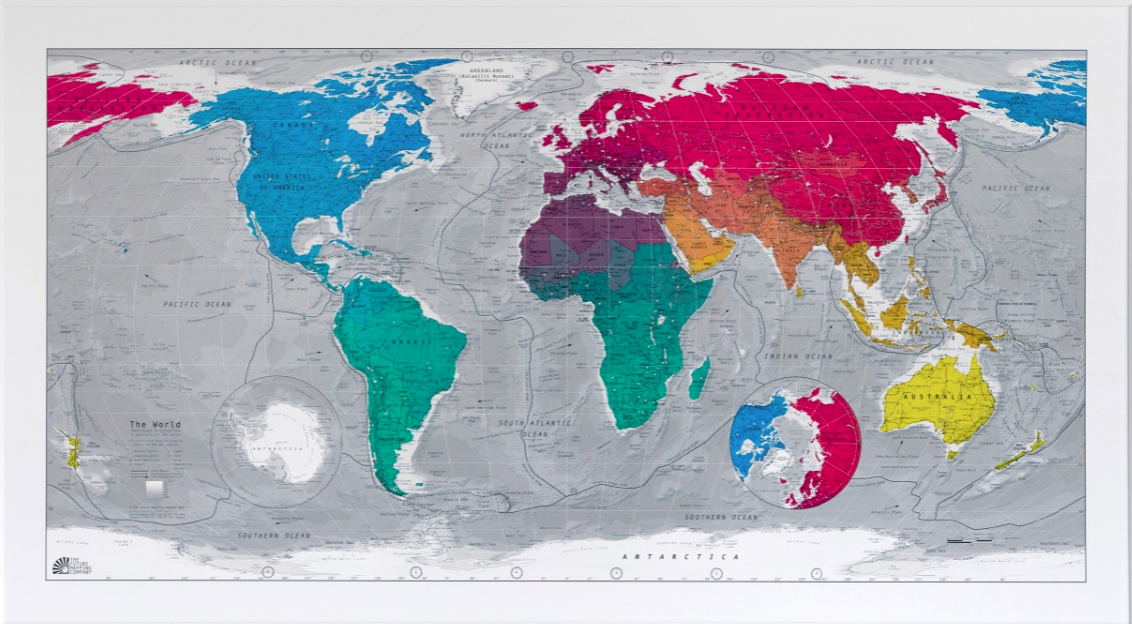 Magnetic Map of the World
These very attractive equal-area maps are laminated and mounted on flexible sheet metal so that the maps can be rolled and stored in a tube.
Each map has a safe, durable, write/on wipe off surface that magnets will stick to.
The maps can be easily fixed to a wall using two magnetic strips along the top and bottom of the maps (included with each map).
Each map comes with a dozen magnetic dots.
The map uses a cylindrical equal area projection that represents countries in their correct proportional size.
Details include: political boundaries, capital and major cities, rivers, highest peaks, sea depths, North and South Pole projections and a shaded physical relief layer.