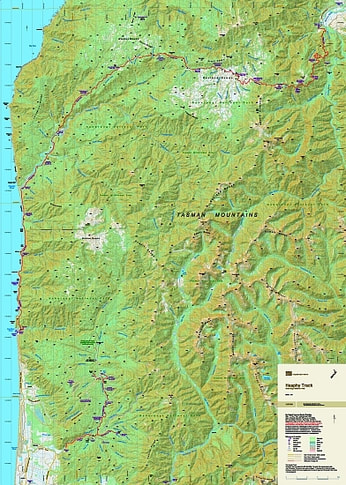 Heaphy Track
About 5,000 people walk the track each year.

The map shows the full length of the track and access points. Most of the track is shown on one side with the coastal leg and the Oparara Valley on the reverse.

The limited roading and few settlements are also shown. The combination of contours and relief shading, gives a realistic landform.