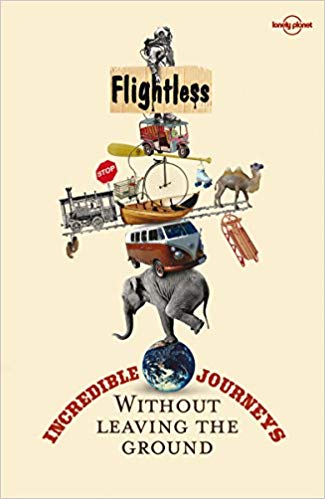 Flightless

Is Getting There Really Half the Fun?

The 26 real-life stories in this extraordinary collection explore the complexities, delights and insights of surface travel, from walking to pedal boating, from camels to cargo ships and anything from two to four wheels - or no wheels at all.


Ever wondered just how far a tuk-tuk can take you?
Who do you call when the ice cracks as you're walking across the Bering Straits?
Do you know how long it takes to rollerblade across the US?
Ever considered riding a pizza-delivery bike through South America?


Some of these writers explore a single destination, be it Oman, Japan or Italy, while others cross whole continents or circumnavigate the world.

This inspiring and eclectic anthology includes contributions from well-known travel writers such as Tony Wheeler and Rory Stewart, environmentally responsible travel-bloggers, some favorite Lonely Planet authors and record-setting expeditioners.

So sit back, relax and let your imagination do the flying.