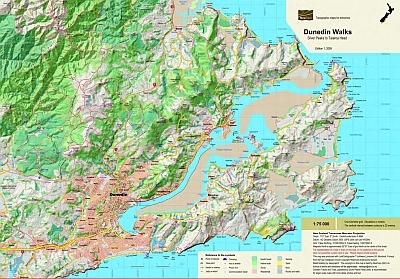 NewTopo Dunedin Walks
Dunedin has a wealth of tracks in both gentle and rugged landscapes.

The map portrays this diversity on a fully detailed topographic background, which does justice to the environment.

The access points to the tracks are shown. The combination of contours and relief shading, gives a realistic landform.