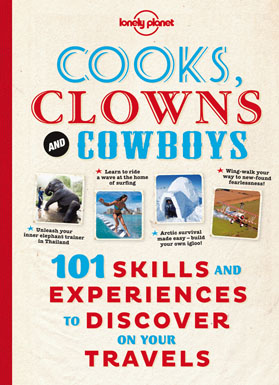 Cooks, Clowns and Cowboys

101 skills and experiences to discover on your travels.

Who do you want to be... The next molecular gastronomy genius? An intrepid archaeologist? A Paris-based artist?

This book takes you around the world and presents 101 experiences, courses and lessons into classic skills and talents of the places you visit - dancing a tango in Argentina, pounding a perfect Thai curry paste in Chiang Mai or trout-fishing weekend in Montana. Saddle up for a new you, and come back from your travel with more that just a suntan.