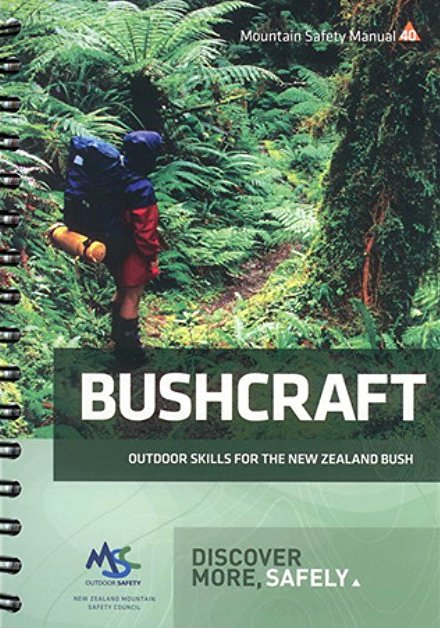 Bushcraft - outdoor skills for the New Zealand bush

Published by the Mountain Safety Council.

The Bushcraft Manual is an excellent resource for outdoor activities. It helps both novices and those with some experience to enjoy the NZ bush in greater safety. Provides up-to-date information on new techniques, new equipment, and new ideas.

Chapters include trip planning, managing risk, food, equipment, shelter, tramping skills, weather, navigation, river safety, hazards, emergency procedures, and much more!