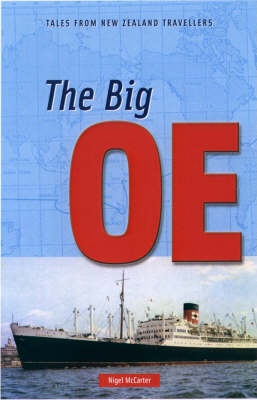 The Big OE

Young New Zealanders have an incurable urge to travel and see that world which we hear so much about but from which we feel so separated.

The 'big OE' has become part of New Zealand culture. It is an astonishing phenomenon that enriches our life in innumerable ways and most people look back on those experiences with rueful fondness.

The Big OE is a collection of 37 varied and entertaining New Zealander's travel stories which are sure to trigger memories for those who have been and inspire those who want to go.

These stories represent a wide range of OE experience spanning 50 years but with an emphasis on the 60s and 70s.