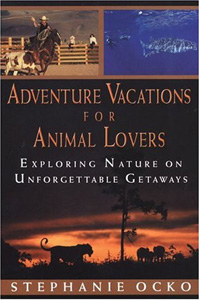 Adventure Vacations for Animal Lovers

From bat on the island of Fais to chicken on a Russian train to barbecue in the American heartland, from mutton in Mongolia to couscous in Morocco to tacos in Tijuana - on the road, food nourishes us not only physically, but intellectually, emotionally, and spiritually too.

It can be a gift that enables a traveler to survive, a doorway into the heart of a tribe, or a thread that weaves an indelible tie; it can be awful or ambrosial - and sometimes both at the same time.

Celebrate the riches and revelations of food with this 38-course feast of true tales set around the world.